Our pneumatics dead weight testers are available in standard, high performance, differential and automatics versions.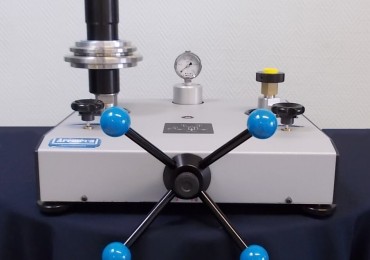 High performance dead weight testers BA2
The BA2 (pneumatic) range has great assets to seduce you !
This range is simple to operate, robust, has good results in terms of precision and has the advantage of being scalable. In fact, you can later integrate several options: such as the motorization/visualization (option OP0004), the calculator with its sensors and the motorization/visualization (option OP0301). This range of DWT can therefore evolve according to your budgets and your needs.
Each dead weight tester consists of a pressure bench, a piston/cylinder assembly and a set of weights. They exist in single piston. The device is delivered with its set of weights calibrated with the gravitation you want and the desired unit of measurement.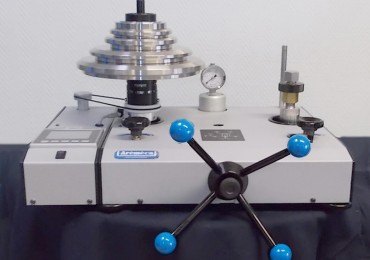 Automatics dead weight testers BA4
Our automatic dead weight testers models BA4 (hydraulic) are very high performance devices, this range is ideal for regular or intensive calibrations requiring high precision. It is popular with calibration laboratories.
Model BA4 incorporate a calculator. This automaton allows: to motorize the set of weights, to have a dynamic visualization of the position of the piston, to automatically display the pressure generated by the scale according to the temperature, the atmospheric pressure and the hygrometry.
This automaton assists the operator in the calibration process, it indicates the measurement points to be carried out according to the criteria requested. It indicates the weights to be applied, and indicates any deviations observed or handling errors.
The calculator allows total traceability because it records the measurement results and allows the transfer of data to a computer for the edition of instrument control reports. You will also have the possibility to change the unit of measurement while keeping the same set of weights.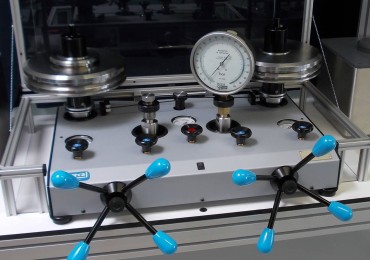 Differentials dead weight testers BDA3
The BDA3 range of differential dead weight testers (pneumatic) is a reference for calibration !
Easy to use and robust, our range extends up to 200 bar.
These dead weight testers have built-in motorization to optimize measurements. They have good results in terms of accuracy and good long-term stability.
Each dead weight consists of a pressure bench, two piston/cylinder assemblies and two sets of weights. The differential dead weight comes with its set of weights calibrated with the gravitation you want.