Our pneumatics comparison test pumps are available in portable, standard and high performance versions.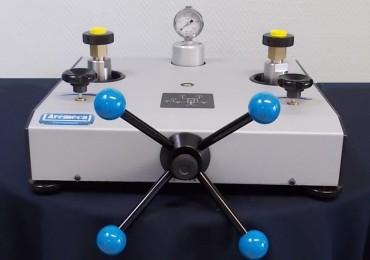 Standards comparison test pumps CA1
The range standard CA1 corresponds to a simplified range high performance CA2.
This range is more limited : no evolution possible in dead weight tester, different materials for the piston/cylinder, a bulkier capstan (back and forth), etc...
This range CA1 will soon be discontinued in favor of a new restyled eco product range.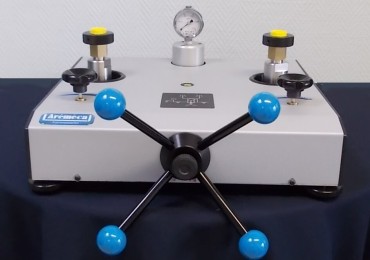 High performance comparison test pumps CA2
The (pneumatic) high performance range is made for the long term !
Designed and developed in our company, these comparison benches have been tested and approved by our customers for over 35 years. These devices offer good sensitivity and their robust design makes them easy to transport. The high performance pneumatic range extends up to 200 bar and has the advantage of offering you the possibility of converting your comparison bench into a dead wight tester by simply adding a kit comprising: a piezometric assembly and a set of weight.
Numerous options and accessories complete each comparison bench.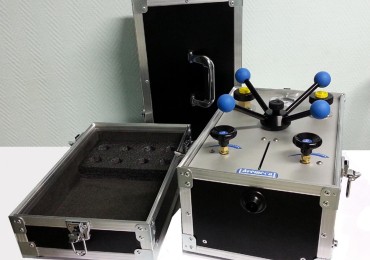 Portable comparison test pumps
We have developed this range of portable comparison benches in order to be able to carry out calibrations directly on site. Rather compact, the device is integrated into a light and robust carrying case. This suitcase will allow you to work even in rather unfavorable conditions.
The first product developed in this range is the CAA-20B, this comparison bench has a measurement range of: -1 to 20 bar and works independently.
This range was born from a customer need, like many products in our catalog. We are fortunate to have a design office and a mechanical workshop that allow us to develop and manufacture solutions that meet your needs.